World Backup Day – March 31, 2023
Presented by Sterling Total Wealth Solutions


March 28, 2023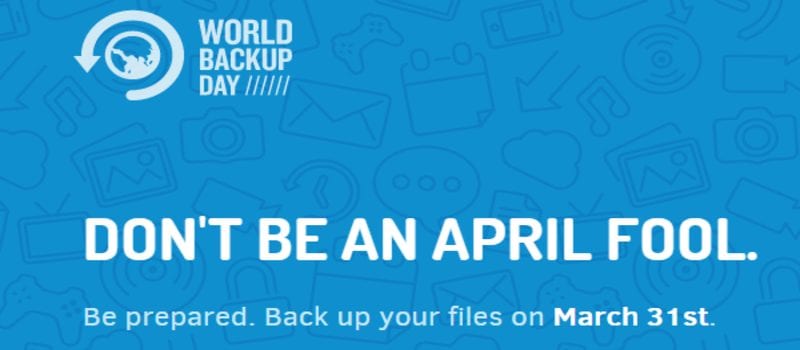 With so much of our lives spent online, it's sad to think of losing the important stuff. Pictures of your kids and grandkids; Personal items like cherished emails, texts, and voicemails from loved ones; Or the notes for that book you've thought of writing.
March 31 is World Backup Day, a worldwide reminder to back up your important files and information.
While it may seem like a small thing — taking the time to secure important documents, photos, computer files, and the like — you might be surprised to learn it's fairly common to do nothing and regret it later. According to the World Backup Day website, 21 percent of people have never backed up their files. It also indicates that 30 percent of computers harbor malware, which may be easily remedied by standard antivirus software.
If you've ever lost your phone or had your laptop sidelined by a virus, you surely remember the frustration. Help prevent those woes with a backup to your digital files today. It's something you will never regret.
Securities offered through Registered Representatives of Cambridge Investment Research, Inc., a Broker/Dealer, Member FINRA/SIPC. Advisory services offered through Cambridge Investment Research Advisors, Inc., a Registered Investment Advisor. Sterling Total Wealth Solutions and Cambridge are not affiliated.
To learn more about Sterling Total Wealth Solutions, visit us on the web at www.sterlingtotalwealthsolutions.com
The content is developed from sources believed to be providing accurate information. The information in this material is not intended as tax or legal advice. It may not be used for the purpose of avoiding any federal tax penalties. Please consult legal or tax professionals for specific information regarding your individual situation. This material was developed and produced by FMG Suite to provide information on a topic that may be of interest. FMG, LLC, is not affiliated with the named broker-dealer, state- or SEC-registered investment advisory firm. The opinions expressed and material provided are for general information, and should not be considered a solicitation for the purchase or sale of any security. Copyright 2023 FMG Suite.