The Biggest Bowl Game Of The Year
Presented by Sterling Total Wealth Solutions


February 10, 2023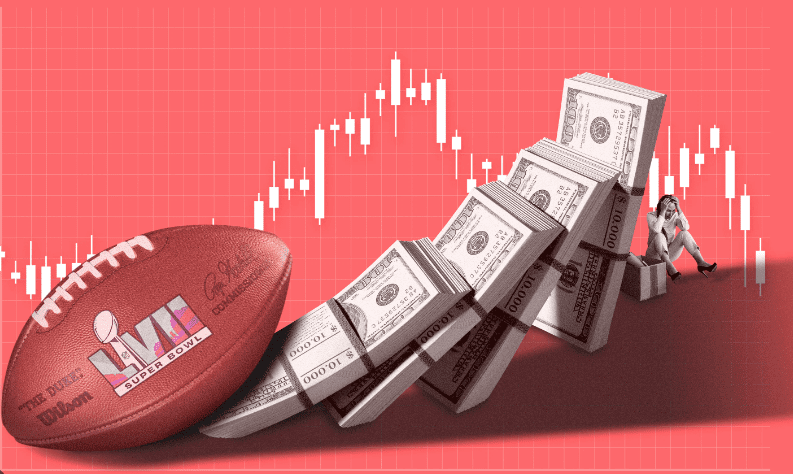 As the biggest sporting event of the year approaches, football fans all over the nation (including us) are gearing up for the Big Game on Sunday, February 12, at 6:30 PM ET.
For many, Sunday means a day of tasty tailgating and celebratory cheers. But it's also a cut-throat gauntlet for advertisers as they fight for our attention.
Use these fun facts to wow your friends and family during a flag on the play:
Seconds please—a 30-second commercial during this year's game can cost an estimated $7 million. That's roughly $233,333 per second!1

Looking up—The cost of advertising during the Big Game has risen 59% since 2001.2

Celebrities' costs—The average production cost for a commercial run is around $2.5 to $3 million, but the cost of a celebrity appearance will run anywhere from $500,000 to upwards of $10 million.3
No matter which part of Sunday you're excited about, we hope you enjoy the game. And as always, if you have any questions, just let us know.
Securities offered through Registered Representatives of Cambridge Investment Research, Inc., a Broker/Dealer, Member FINRA/SIPC. Advisory services offered through Cambridge Investment Research Advisors, Inc., a Registered Investment Advisor. Sterling Total Wealth Solutions and Cambridge are not affiliated.
To learn more about Sterling Total Wealth Solutions, visit us on the web at www.sterlingtotalwealthsolutions.com
The content is developed from sources believed to be providing accurate information. The information in this material is not intended as tax or legal advice. It may not be used for the purpose of avoiding any federal tax penalties. Please consult legal or tax professionals for specific information regarding your individual situation. This material was developed and produced by FMG Suite to provide information on a topic that may be of interest. FMG, LLC, is not affiliated with the named broker-dealer, state- or SEC-registered investment advisory firm. The opinions expressed and material provided are for general information, and should not be considered a solicitation for the purchase or sale of any security. Copyright 2023 FMG Suite.
CITATIONS
1. Frontofficesports.com, January 19, 2023. "Anheuser-Busch Claims It's Still King of Super Bowl Ads"
2. Smartadvantage.com, February 1, 2023. "3 Reasons Why Super Bowl Ad Prices Increase Each Year"
3. Fastcompany.com, January 28, 2023. "Inside the $1 Billion Super Bowl advertising Complex"