Outlook 2023: CEOs Are Cautious
What does it mean as companies prepare for a challenging economic climate?
Presented by

Sterling Total Wealth Solutions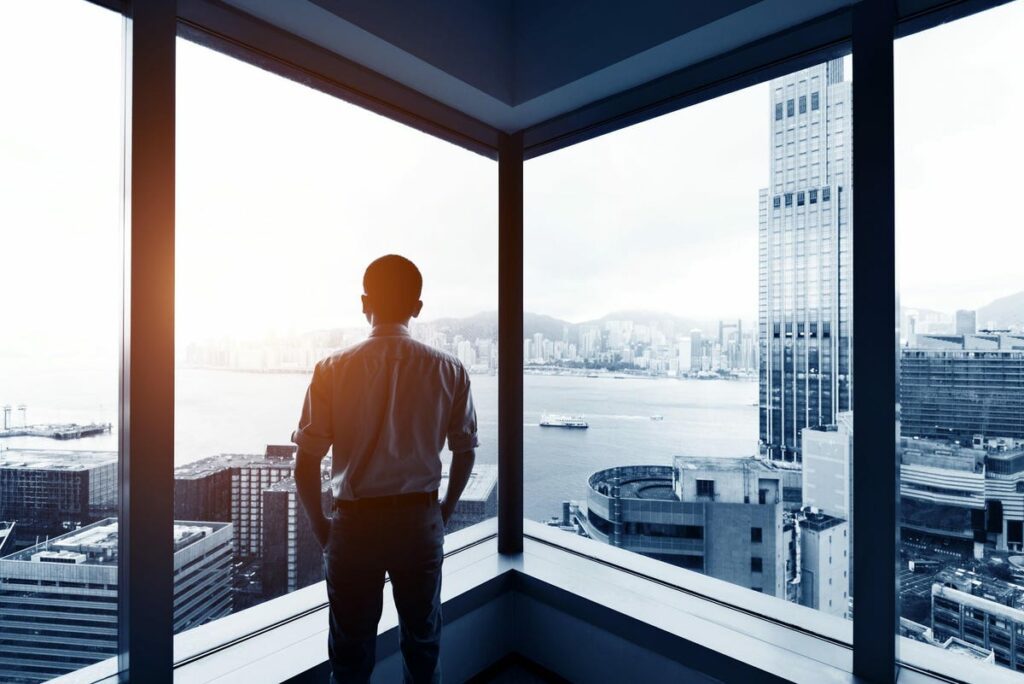 It appears that America's corporate leaders are preparing for the worst while hoping for the best.
Almost half of S&P 500 CEOs in second-quarter conference calls pointed to "recession" as a potential headwind in 2023. In response, some companies have chosen to trim headcount while others are managing budgets and looking for operational efficiencies.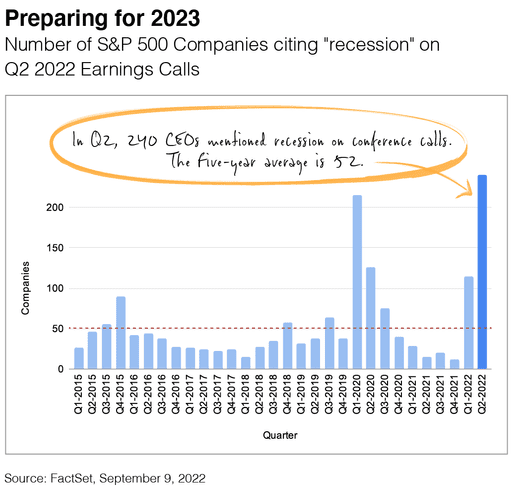 Across the board, however, the focus on a potential recession is taking a toll on CEO confidence. The Conference Board's Measure of CEO confidence is at its lowest since 2008.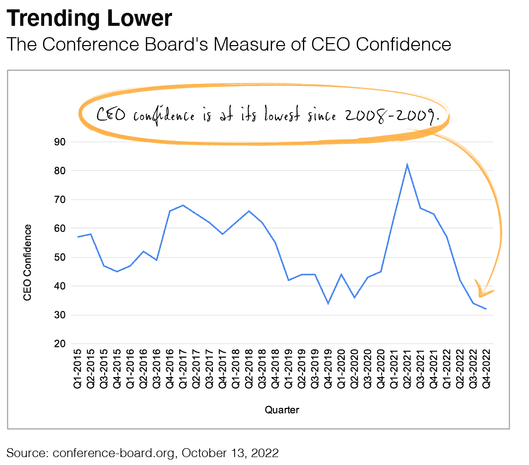 Remember, it's healthy for companies to prepare for a challenging economic climate, and CEO confidence may grow once we see more green shoots in the economy.
After all, by this time next year, the buzzword of the quarter could be something else entirely, like "recovery," "rebound," or "growth." That type of language can only help boost confidence.
Securities offered through Registered Representatives of Cambridge Investment Research, Inc., a Broker/Dealer, Member FINRA/SIPC. Advisory services offered through Cambridge Investment Research Advisors, Inc., a Registered Investment Advisor. Sterling Total Wealth Solutions and Cambridge are not affiliated.
To learn more about Sterling Total Wealth Solutions, visit us on the web at www.sterlingtotalwealthsolutions.com
The content is developed from sources believed to be providing accurate information. The information in this material is not intended as tax or legal advice. It may not be used for the purpose of avoiding any federal tax penalties. Please consult legal or tax professionals for specific information regarding your individual situation. This material was developed and produced by FMG Suite to provide information on a topic that may be of interest. FMG, LLC, is not affiliated with the named broker-dealer, state- or SEC-registered investment advisory firm. The opinions expressed and material provided are for general information, and should not be considered a solicitation for the purchase or sale of any security. Copyright 2022 FMG Suite.