Oil Prices Make a Round Trip in 2022
Presented by

Sterling Total Wealth Solutions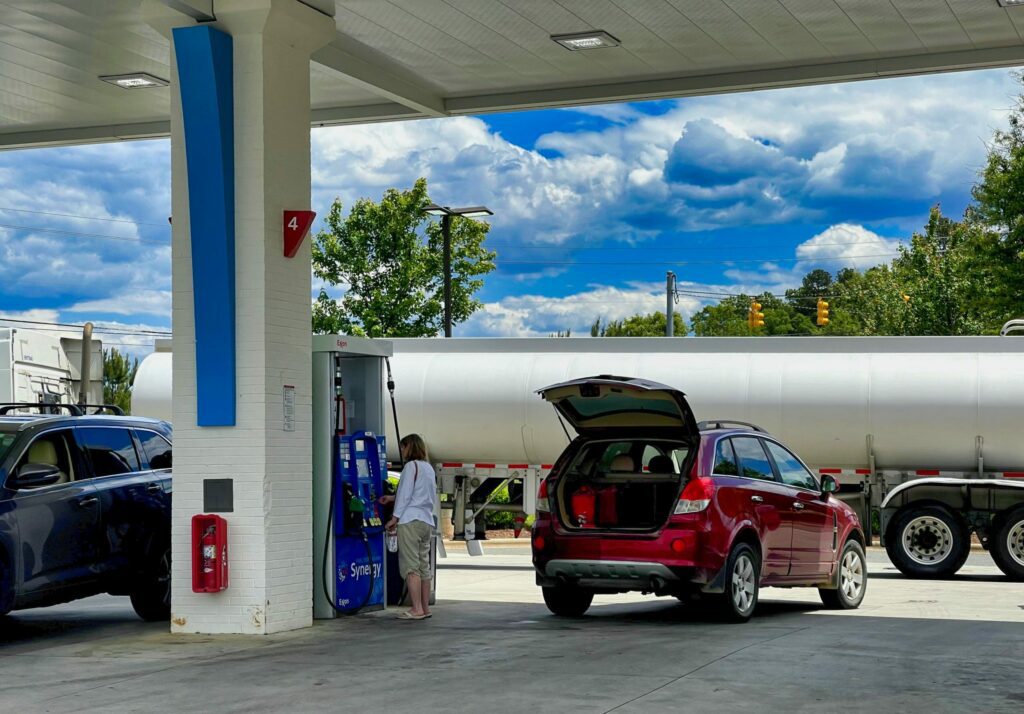 The financial markets are complex systems. They can move from one event to the next so quickly that it's hard to know what's driving prices.
For example, look at the roundtrip oil prices in the chart below.
Oil prices surged to over $120 a barrel in the first half of 2022 on concerns over how Russia's invasion of Ukraine would influence crude supply. But in the second half, oil prices have trended lower as traders feared a global recession might reduce oil demand.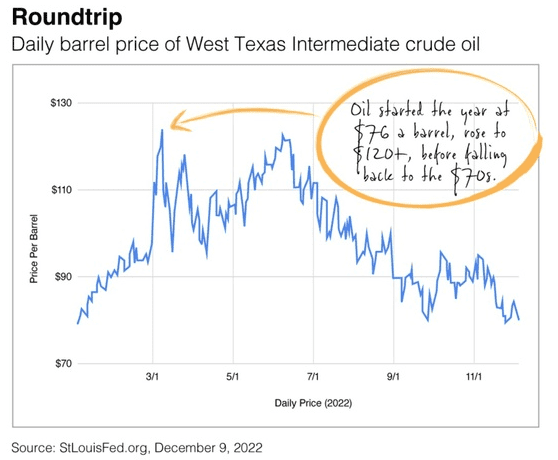 So which one is it? Or is it both? Regardless of what you believe, oil prices have made a round trip in roughly 12 months.
The critical takeaway is that markets can be turbulent. One can quickly replace the factors that push prices higher with a new set of characteristics that drive prices lower.
So ask yourself, "Will the talk about a recession be the theme for all of 2023, or will a new storyline replace it at some point?"
Securities offered through Registered Representatives of Cambridge Investment Research, Inc., a Broker/Dealer, Member FINRA/SIPC. Advisory services offered through Cambridge Investment Research Advisors, Inc., a Registered Investment Advisor. Sterling Total Wealth Solutions and Cambridge are not affiliated.
To learn more about Sterling Total Wealth Solutions, visit us on the web at www.sterlingtotalwealthsolutions.com
The content is developed from sources believed to be providing accurate information. The information in this material is not intended as tax or legal advice. It may not be used for the purpose of avoiding any federal tax penalties. Please consult legal or tax professionals for specific information regarding your individual situation. This material was developed and produced by FMG Suite to provide information on a topic that may be of interest. FMG, LLC, is not affiliated with the named broker-dealer, state- or SEC-registered investment advisory firm. The opinions expressed and material provided are for general information, and should not be considered a solicitation for the purchase or sale of any security. Copyright 2022 FMG Suite.