Financial Advisors in The Woodlands, Clear Lake, and Houston
Wealth management that prepares you for the future by looking beyond the numbers
Learn More
Financial planning is about more than your portfolio…
Any advisor can sell you an investment. But how many will take the time to listen to you, understand your needs, and craft a custom-built solution to address your concerns for retirement, college funding, estate planning, tax planning, and more? We provide more than a portfolio. We provide a sense of comfort that comes from knowing a trained professional has your back.
Financial planning is more than a one-time action…
A financial plan is a living document. It's designed to change through the years just as you transition through life – from the start of your career to your move into retirement. Through ongoing financial coaching and investment monitoring, Sterling Total Wealth Solutions will continually serve you as your situation changes.
Our holistic planning service is more than the sum of its parts. This unique approach to investing allows for an independent wealth management experience free from the constraints of corporate directives or shareholder pressure. We care about your life and want to be a part of your success. Holistic financial planning is the key to gaining control of your financial life in a comprehensive and healthy way.
Sterling Total Wealth Solutions Was Founded on Four Core Values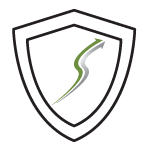 Integrity
Honesty and integrity are the cornerstones of our firm, meaning we always place the interests of our clients ahead of our own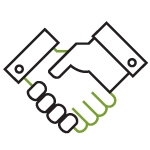 Commitment
We are committed to our clients, their families, and our community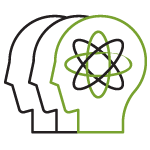 Insight
To serve our clients, we must see the big picture and look beyond numbers, graphs, and charts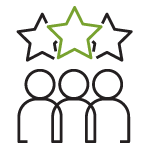 Personal
In today's technological age, we still believe in old-fashioned relationships and take a genuine interest in our clients' lives
Check out more engaging, short animations that focus on a variety of financial topics and illustrate key financial concepts and current events. 
Asset Allocation
Every investment decision involves both risk and reward. Learn how an asset allocation strategy can help reduce your risk.
War for Your Wallet
There's a war being waged for your wallet. Fight the urge to splurge, spend wisely and win for your financial future.
Retirement Education
To retire right you need to know what to do with what you've saved. Do you know your retirement options?
What It Means to be a Fiduciary
As a fiduciary, you have your clients' best interests at heart. Help them understand the value you provide and what it means to have a fiduciary acting on their behalf.
College Savings
60% of families don't have a college savings strategy. Learn what you need to know to get started.
Wills
Wills
A Will can provide a financial roadmap for your family. This video shows what to know when preparing your own Will.
Our mission is to provide financial guidance and insight to our clients through a personal relationship built on integrity and commitment, with a desire to make a difference in the lives of our clients, their families, and our community.
Sterling Total Wealth Solutions