Now That The Debt Ceiling Is Over, What's Next?
Presented by Sterling Total Wealth Solutions


June 7, 2023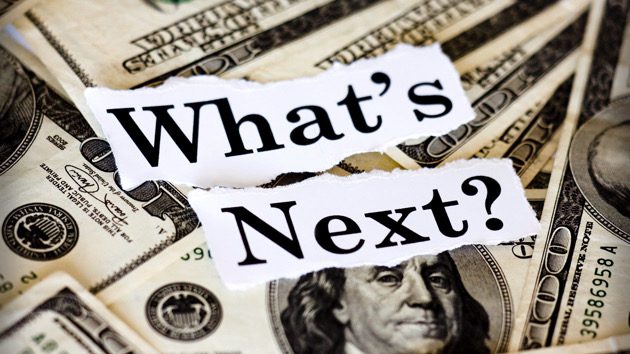 Now that the debt ceiling negotiations are behind us and President Biden has signed the measure, what will Wall Street's wandering eye focus on next?
Inflation? Interest rates? Recession? Artificial intelligence?
More than likely, headlines will quickly turn to the Federal Reserve's next meeting, which ends on June 14.
As you can see from the accompanying chart, there are conflicting opinions about what's next for short-term rates this summer. Some see rates ticking higher, while others believe the Fed will pause rate hikes. The Fed's current target for short-term rates is 5% to 5.25%. Two-thirds of speculators expect the Fed to hold steady in June.
It's also possible that the conversation will shift to artificial intelligence and how companies use this new technology frontier. The chart below shows that 110 of the S&P 500 companies mentioned AI in Q1 quarterly reports, a 40% increase from Q4 2022. This trend is expected to continue to trend higher in the coming quarters.
While Wall Street's attention will shift from topic to topic, expect our conversations to stay pretty much the same. We will continue to focus on your goals based on your time horizon and risk tolerance. We'll let Wall Street figure out the other stuff.
Securities offered through Registered Representatives of Cambridge Investment Research, Inc., a Broker/Dealer, Member FINRA/SIPC. Advisory services offered through Cambridge Investment Research Advisors, Inc., a Registered Investment Advisor. Sterling Total Wealth Solutions and Cambridge are not affiliated.
To learn more about Sterling Total Wealth Solutions, visit us on the web at www.sterlingtotalwealthsolutions.com
The content is developed from sources believed to be providing accurate information. The information in this material is not intended as tax or legal advice. It may not be used for the purpose of avoiding any federal tax penalties. Please consult legal or tax professionals for specific information regarding your individual situation. This material was developed and produced by FMG Suite to provide information on a topic that may be of interest. FMG, LLC, is not affiliated with the named broker-dealer, state- or SEC-registered investment advisory firm. The opinions expressed and material provided are for general information, and should not be considered a solicitation for the purchase or sale of any security. Copyright 2023 FMG Suite.