Three Ways the Inflation Act Could Impact You
Tax credits, prescription caps and more.
Presented by

Sterling Total Wealth Solutions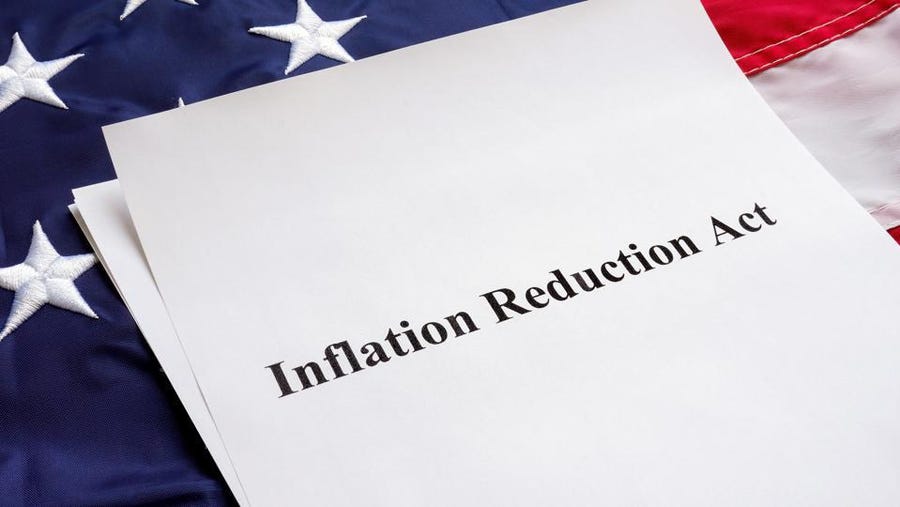 Have you heard? The Inflation Reduction Act was signed into law on Tuesday, August 16. While the $430 billion package includes many provisions, I thought I'd highlight three key areas where you may benefit the most.
Tax credits for energy-related home improvements – The bill includes a 30% tax credit for installing energy-efficient windows, heat pumps, or newer appliances. There's another tax credit for installing solar panels, and up to $14,000 worth of rebates for upgrading to new, energy-efficient appliances.
Expanded EV tax credits – If you have an electric vehicle, you're in luck! New tax credits are immediately available, with up to $4,000 offered for used EVs and up to $7,500 for new EVs. There's also a tax credit for installing an electric charger in your home (just read the fine print to ensure you qualify).
Prescription drug caps – Some changes don't take effect right away. For example, insulin payments will be limited to $35 per month for Medicare Part D beneficiaries starting next year. In 2024, overall out-of-pocket drug costs will be limited to $4,000 annually, dropping to $2,000 in 2025.
New legislation can come with benefits as well as new complexities. If you have questions that we can help answer, please feel free to reach out.
Securities offered through Registered Representatives of Cambridge Investment Research, Inc., a Broker/Dealer, Member FINRA/SIPC. Advisory services offered through Cambridge Investment Research Advisors, Inc., a Registered Investment Advisor. Sterling Total Wealth Solutions and Cambridge are not affiliated.
To learn more about Sterling Total Wealth Solutions, visit us on the web at www.sterlingtotalwealthsolutions.com
The content is developed from sources believed to be providing accurate information. The information in this material is not intended as tax or legal advice. It may not be used for the purpose of avoiding any federal tax penalties. Please consult legal or tax professionals for specific information regarding your individual situation. This material was developed and produced by FMG Suite to provide information on a topic that may be of interest. FMG, LLC, is not affiliated with the named broker-dealer, state- or SEC-registered investment advisory firm. The opinions expressed and material provided are for general information, and should not be considered a solicitation for the purchase or sale of any security. Copyright
document.write(new Date().getFullYear())
FMG Suite.