Optimistic Sign In a Fear-Filled Market?
Presented by

Sterling Total Wealth Solutions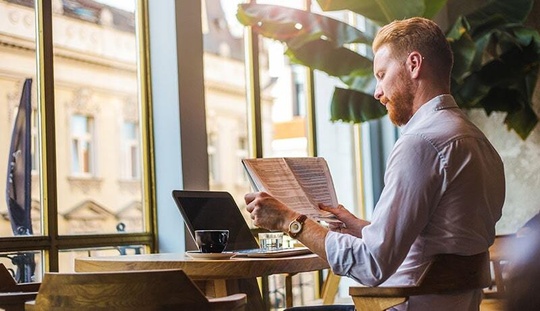 "Be fearful when others are greedy and greedy when others are fearful," according to legendary investor Warren Buffett.
It's a great quote but complex advice to follow, especially in 2022 when stock prices are down double-digits. It seems like company after company is telling shareholders it will be a challenging year.
But has fearful sentiment reached an extreme? According to an April survey by the American Association of Individual Investors, nearly 60% of individual investors describe their six-month outlook for stocks as "bearish"–the highest level since March 2009. A.A.I.I. has been surveying investors since 1987, and the April bearish figure is the 10th highest in history.
The A.A.I.I. has a lot of research into what happens when sentiment gets stretched on bullish and bearish sides. But the most important research takes into account your specific goals, time horizon, and risk tolerance.
Please reach out if you feel a bit queasy about today's markets. The best medicine may be a dose of reassurance.
Securities offered through Registered Representatives of Cambridge Investment Research, Inc., a Broker/Dealer, Member FINRA/SIPC. Advisory services offered through Cambridge Investment Research Advisors, Inc., a Registered Investment Advisor. Sterling Total Wealth Solutions and Cambridge are not affiliated.
To learn more about Sterling Total Wealth Solutions, visit us on the web at www.sterlingtotalwealthsolutions.com
The content is developed from sources believed to be providing accurate information. The information in this material is not intended as tax or legal advice. It may not be used for the purpose of avoiding any federal tax penalties. Please consult legal or tax professionals for specific information regarding your individual situation. This material was developed and produced by FMG Suite to provide information on a topic that may be of interest. FMG, LLC, is not affiliated with the named broker-dealer, state- or SEC-registered investment advisory firm. The opinions expressed and material provided are for general information, and should not be considered a solicitation for the purchase or sale of any security. Copyright
document.write(new Date().getFullYear())
FMG Suite.
Citations.
1. Social Security Administration, 2021
2. Genworth.com, 2021
3. The United States Census Bureau, 2020
4. Social Security Administration, 2021
5. Employee Benefit Research Institute, 2021
6. AARP.org, December 23, 2020
7. Statista.com, January 10, 2021
8. U.S. Bureau of Labor Statistics, 2020