April is Financial Literacy Month
Teaching future investors sooner than later.
Presented by

Sterling Total Wealth Solutions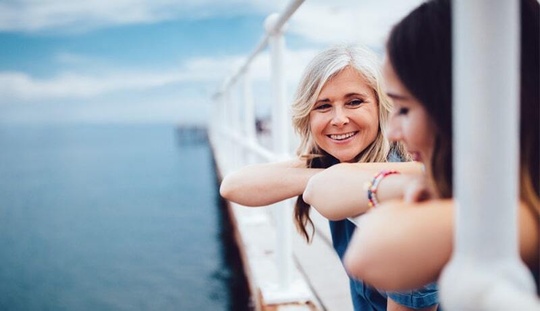 April marks the start of Financial Literacy Month, a nationally recognized movement to promote and support financial understanding in children and teens. For many, it's a fantastic opportunity to teach and connect with their children or grandchildren, and these kids are ready to learn! Recent data shows that nearly 74% of teens desire to be financially literate, and 86% want to learn how to invest.1
Teens tune in
Every parent has questioned if their child is actually paying attention. But rest assured, our children and grandchildren are listening: 75% of teens in America identify their family as their most trusted source of financial education. In other words, our youngest savers and investors are looking to us for their financial education.2
How to start
It all begins with a frank conversation regarding finances. By demonstrating your openness to discussing what many consider a "taboo" topic, you're also modeling how to approach finances for your young learner. In time, they'll learn to view financial issues and goals clearly with as little unnecessary stress as possible.
A bright future
Financial literacy month has been shown to have a lasting, positive impact on our future investors. Children who are taught personal finance from a young age are more likely to secure lower-cost loans and grants when paying for college and less likely to rely on private loans or high-interest credit cards.3
If you decide to put your "teacher" hat on this month, let us know! We're always happy to help educate and support our future generations.
Securities offered through Registered Representatives of Cambridge Investment Research, Inc., a Broker/Dealer, Member FINRA/SIPC. Advisory services offered through Cambridge Investment Research Advisors, Inc., a Registered Investment Advisor. Sterling Total Wealth Solutions and Cambridge are not affiliated.
To learn more about Sterling Total Wealth Solutions, visit us on the web at www.sterlingtotalwealthsolutions.com
The content is developed from sources believed to be providing accurate information. The information in this material is not intended as tax or legal advice. It may not be used for the purpose of avoiding any federal tax penalties. Please consult legal or tax professionals for specific information regarding your individual situation. This material was developed and produced by FMG Suite to provide information on a topic that may be of interest. FMG, LLC, is not affiliated with the named broker-dealer, state- or SEC-registered investment advisory firm. The opinions expressed and material provided are for general information, and should not be considered a solicitation for the purchase or sale of any security. Copyright
document.write(new Date().getFullYear())
FMG Suite.
CITATIONS
1. Greenlight.com, 2021
2. Greenlight.com, 2021
3. CNBC.com, 2021